In an attempt to post about something other than barf, poop, and hospital visits, I have decided to make an effort to complete a photo project that requires me to bust out my big girl camera more often and catch the little moments with my family. I find myself starting to think that pulling it out and adjusting the settings and uploading and editing are too much of a hassle and I can just snap a quick (horrible, grainy) photo with my iphone and call it good. But it's not. How can I expect to get better at photography if I never use my camera outside of photographing clients? So while I won't be uploading a photo here every single day, I will be taking pictures with my camera daily, and maybe uploading and editing in one batch and then posting here weekly. I think that's more doable for me. So without further ado, here is week 1.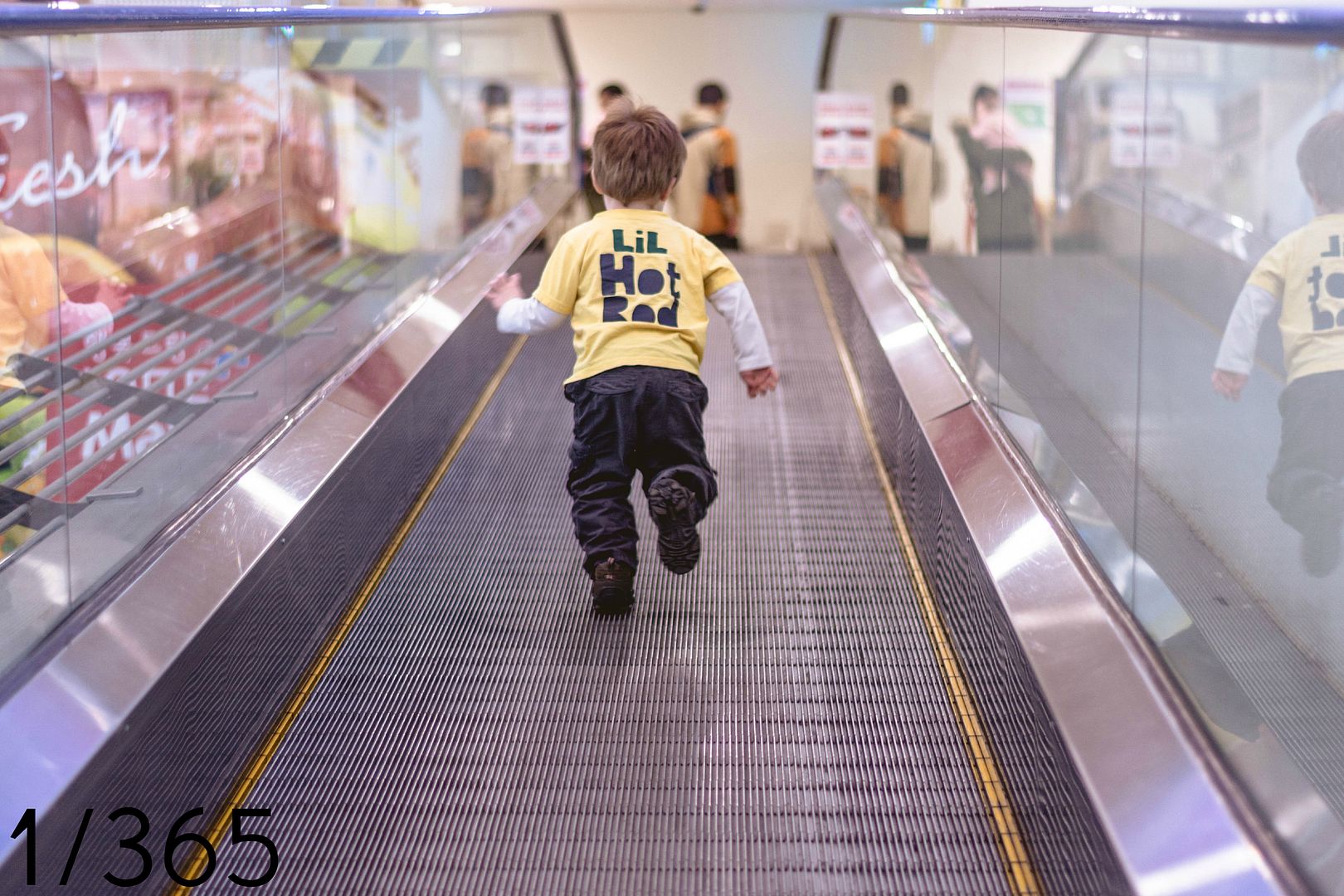 New Year's Day trip to LotteMart (the Korean version of Walmart, I guess). Their escalators are ramps so you can take your buggy up and down the different levels. (The wheels on the buggy lock into the grooves of the escalator so you don't get carried down the incline.)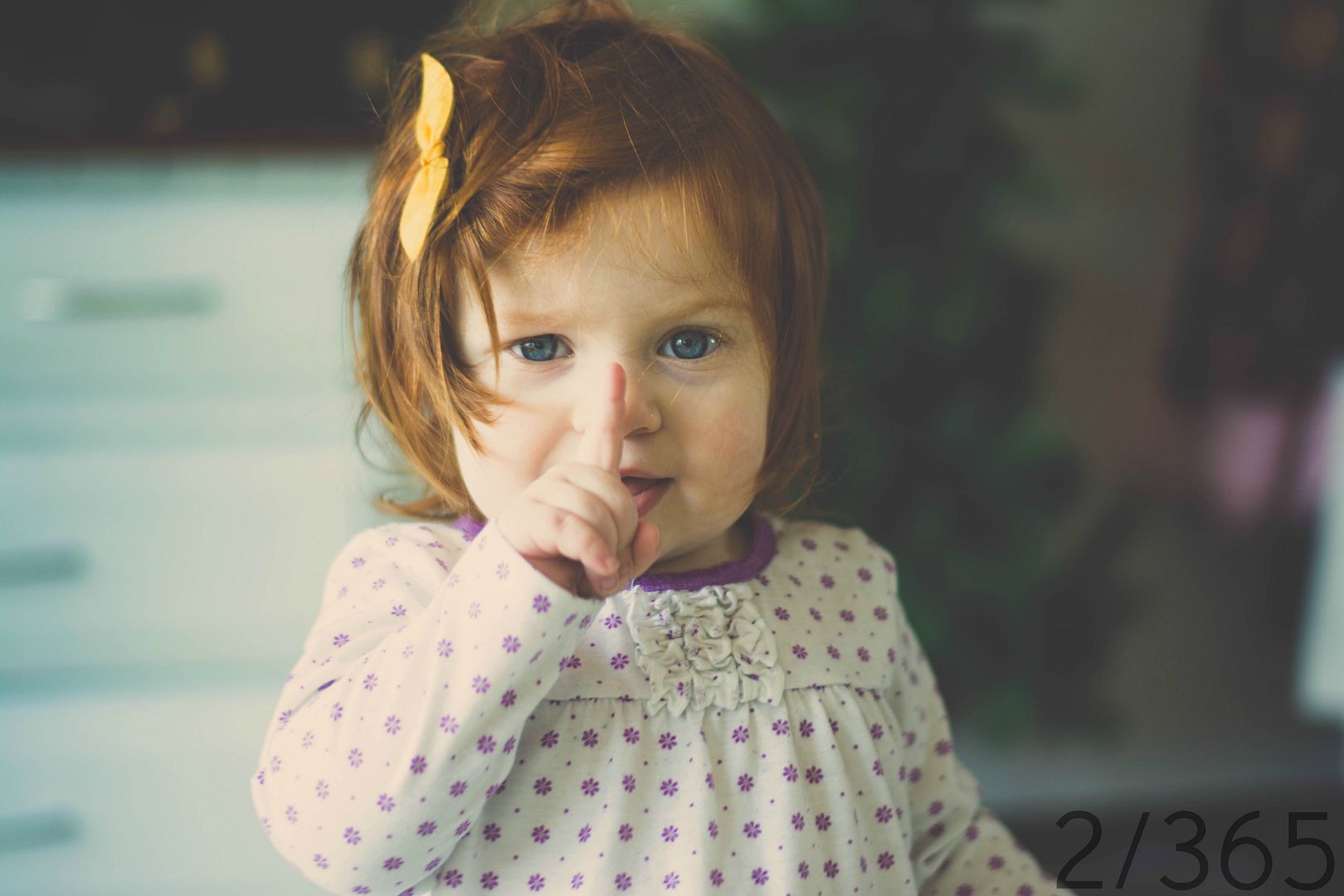 Sick day at our house (again)- Molly still in her pj's and it's late afternoon. I asked her to say "kimchi" and give me the peace sign. I got a grunt and the shush sign. Close enough.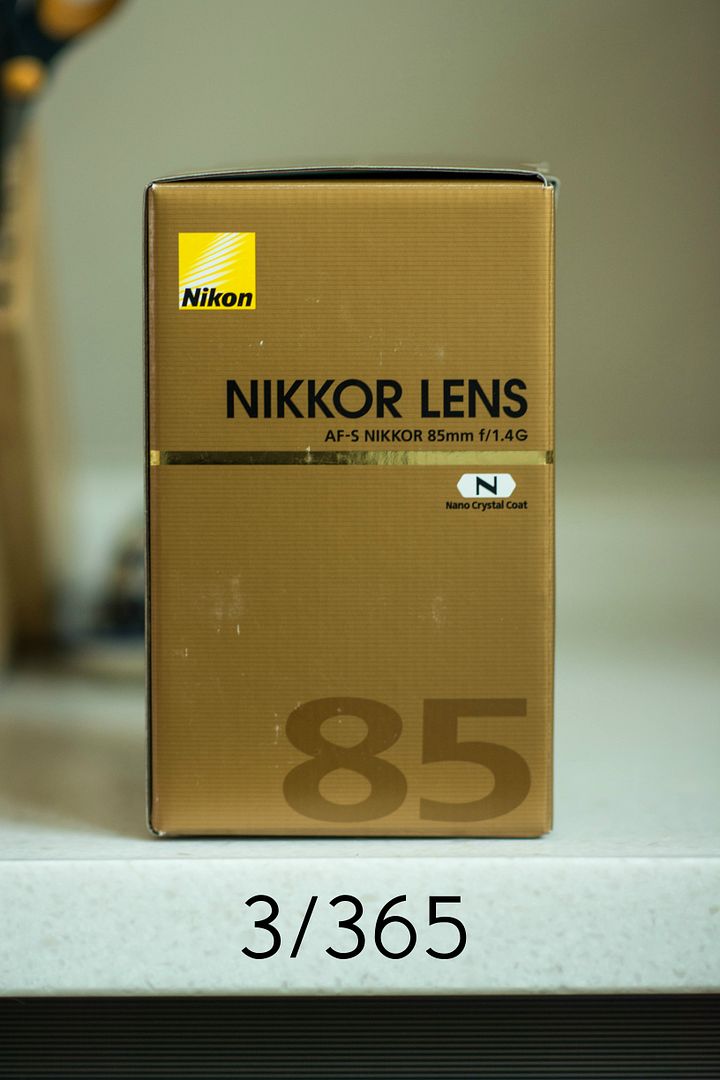 I got my Christmas present in the mail! Santa thinks highly of me, apparently.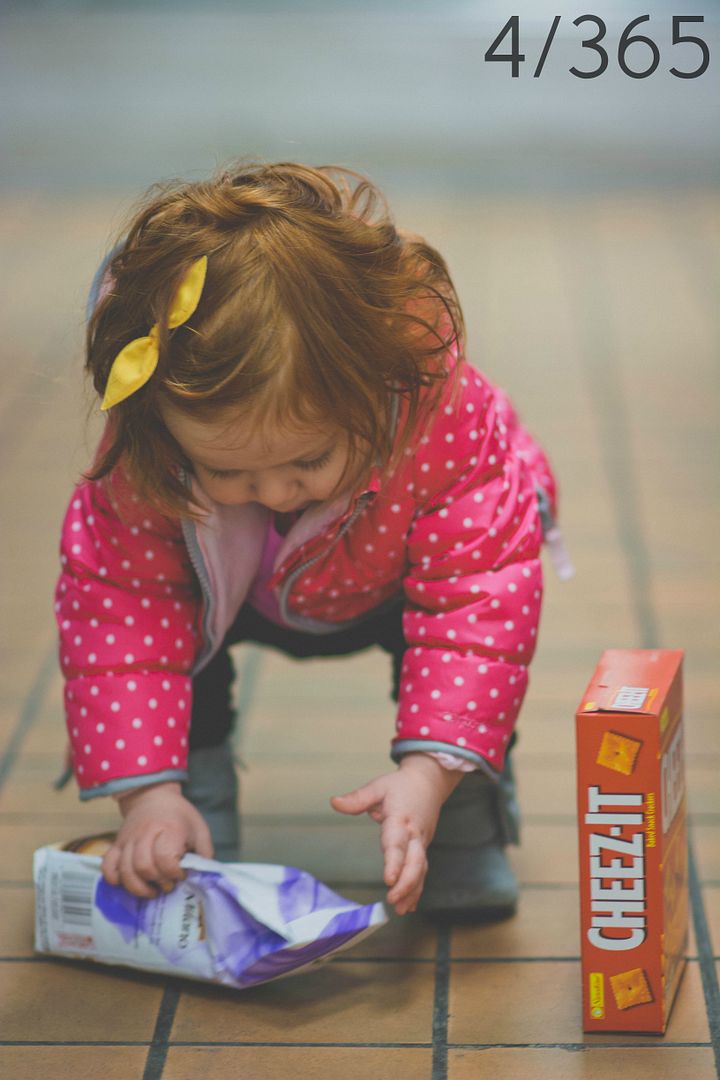 A quick stop at the shoppette to get a going away gift and Molly found a few things she needs.
A trip to the 5-day market in town for some fresh produce. Sam keeps asking for the tuh-pay-toes.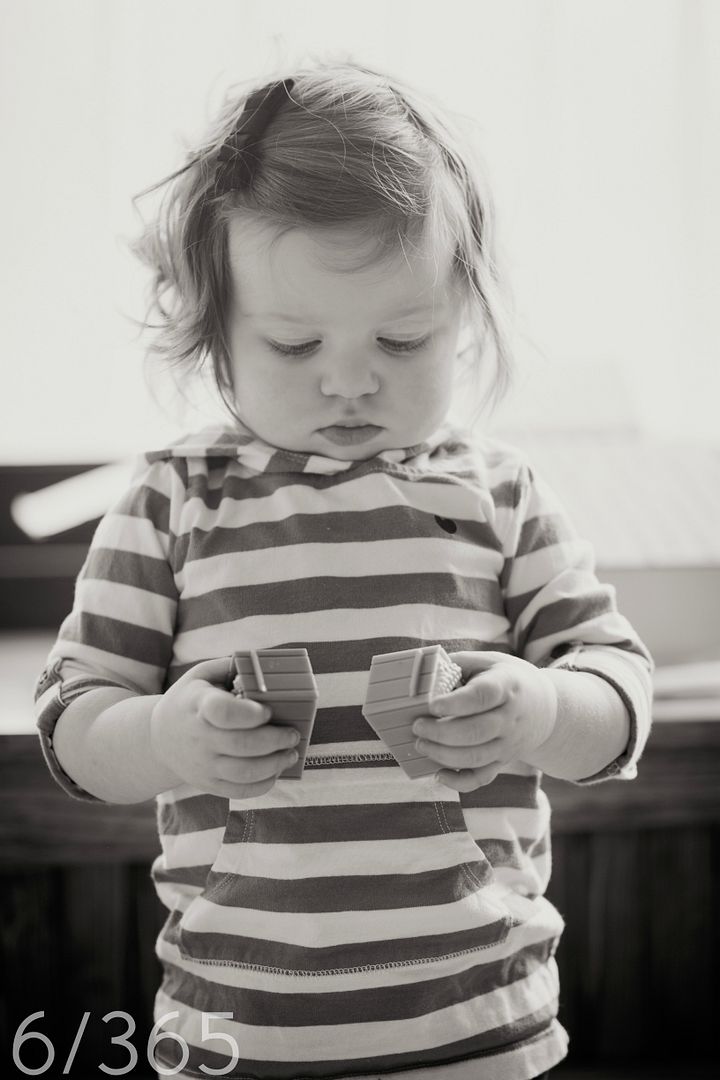 Molly recovered from a quick (although messy) case of the pukes and poops yesterday. Back to her usual sassy self. I'm ready for a beer. And a babysitter. And maybe another beer.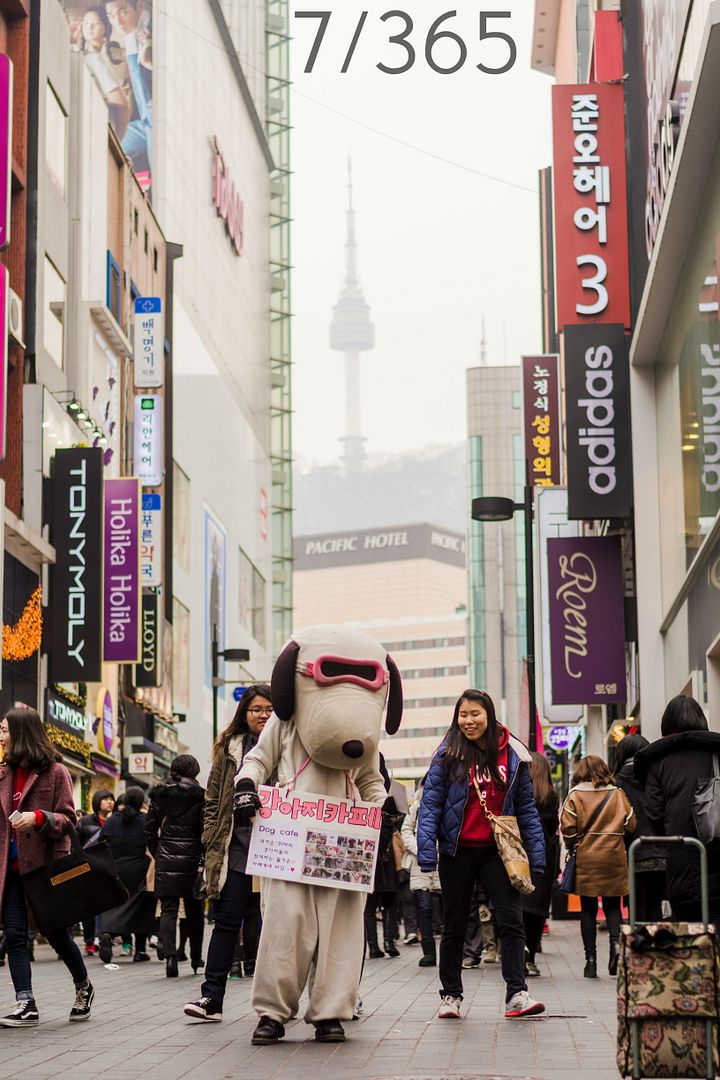 Left the kids with a sitter and hopped on the train to Myeong-dong to go shopping with a friend for her birthday. This little Snoopy fella was advertising a dog cafe. There was also a cat cafe, because Korea is equal opportunity when it comes to crazy. ((Notice Seoul Tower in the background- it was a little hazy, but you can still see it!))