If you've been reading for any length of time, you'll remember Molly's medical drama that began on our trip to Korea. It has consumed most of our time in this new country, from sweating it out at various medical clinics (quite literally) to getting up throughout the night to administer medicine to worrying and stressing over the results we'd be given at her next doctor's appointment. Friday afternoon, my fears were relieved when I learned that the results from her latest blood work showed her white blood cell counts were increasing. (AMEN AMEN AMEN.) We will test again in a month to confirm that they are still rising, but as of now, the doc here is calling her healed. Thank y'all so very much for the thoughts and prayers for Molly (and me, my sanity, and I). And if you could please continue praying that none of us ever get sick here for the next two years, that would also be much appreciated. Thaaaaaaanks!
In other news, we went out in search of a fabled pumpkin "patch" this morning and instead of getting awesome shots of that, we wandered around a "prehistory" park.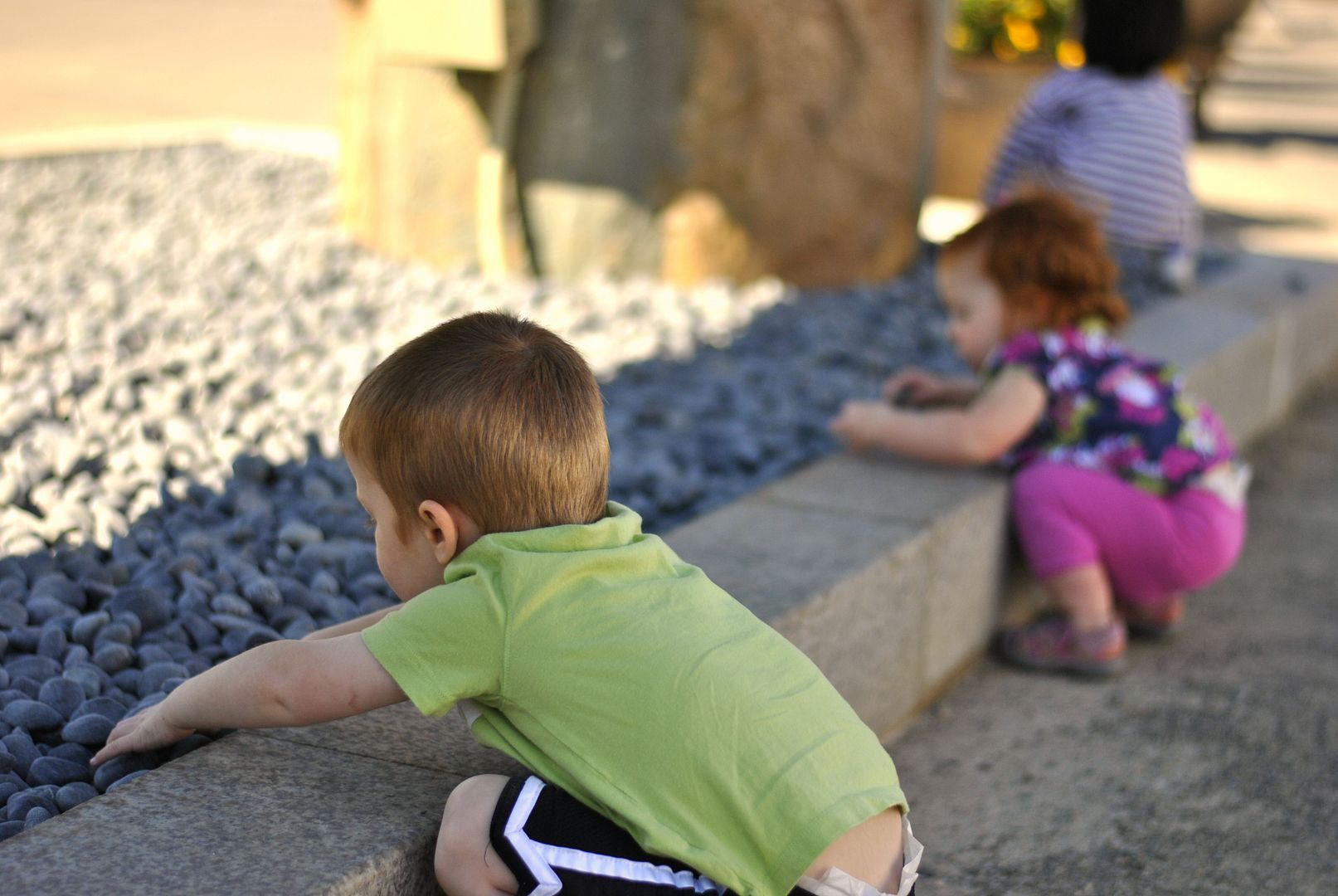 Remember how Koreans stack rocks for good luck? All these Korean children had stacked rocks on this ledge. My children came through and pushed all the rocks "back where they belong" and probably cursed about 4 different families in the process. Such good little ambassadors.
But wild dogs are ok.
His shirt says "I am 2" and it's the last week he can wear it without being called a liar.
These weren't creepy at all. Just ten or so monkey men in varying degrees of nakedness.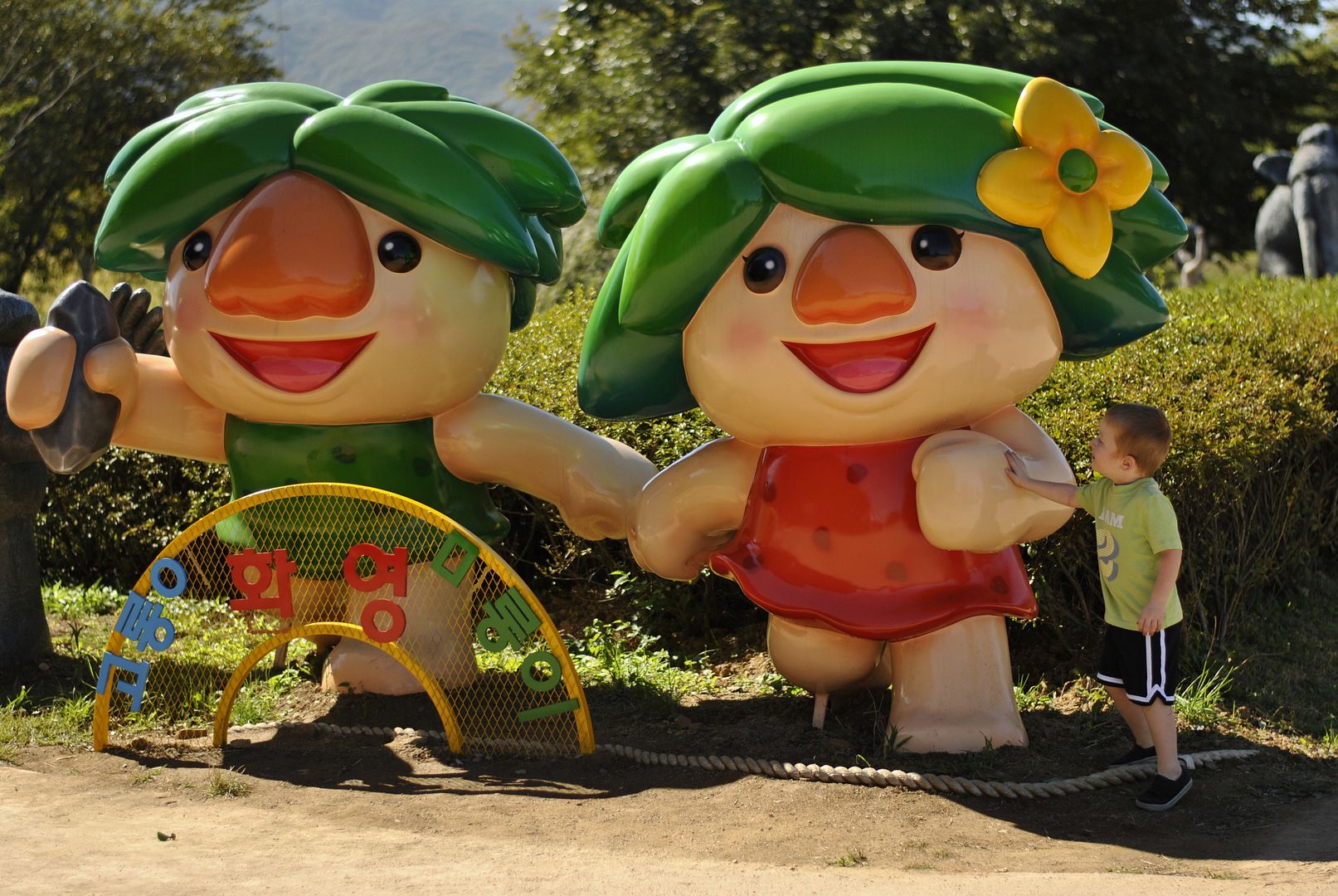 I have no clue what these things are, but they're like the mascots for our little area in Korea.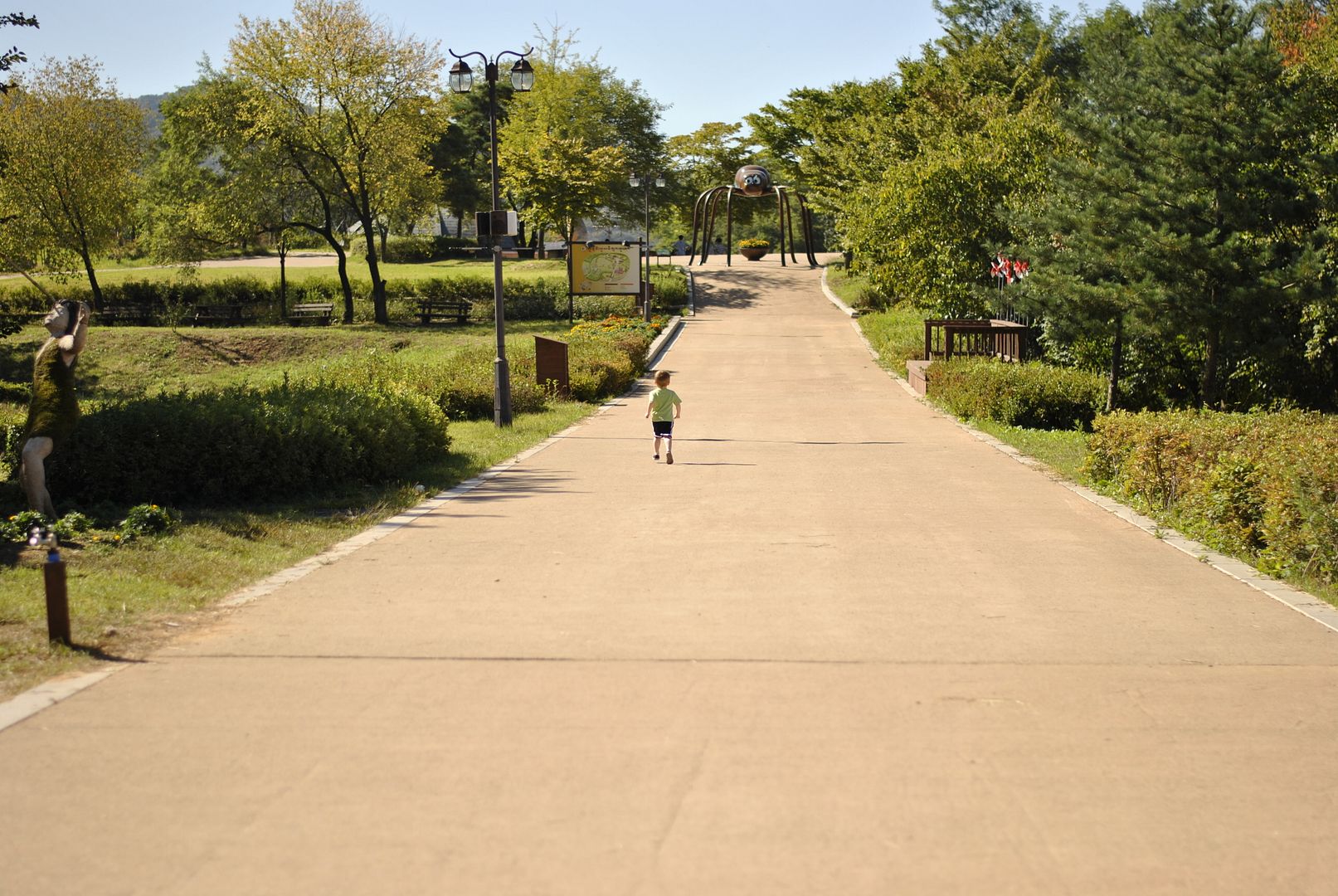 "I see pay-gound!" Ooh sadly it was just that spider. (?)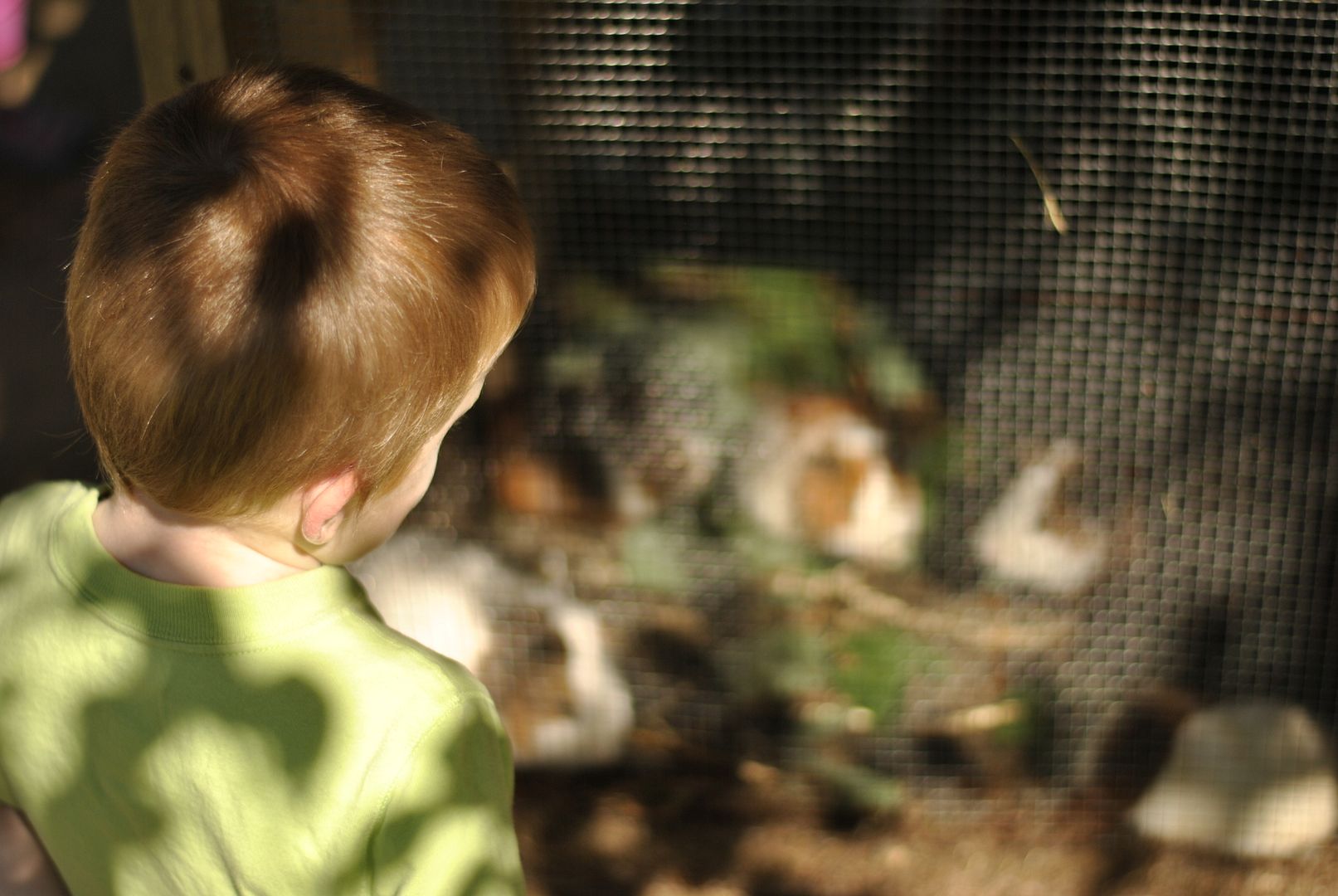 We came across some cages full of guinea pigs. And this ties in with prehistory how?
Who even cares? Molly thought they were hilarious.
Here she is showing her audience (not pictured: no fewer than 12 Korean fans) how funny these pigs were.
Most of the park was like this- statues depicting what times were like during "prehistory" (slaying wooly mammoths with rocks and sticks, carrying antelopes on sticks, women with no tops carrying half-naked children- I feel like this park should be rated PG13). I had no idea so many countries and flags existed during this time period. This trip = educational.
Seeing wildflowers like this in the fall makes me almost giddy for spring (and side note: this is strange because I hate spring. Spring = gateway to summer. Summer = hell on earth. Literally.)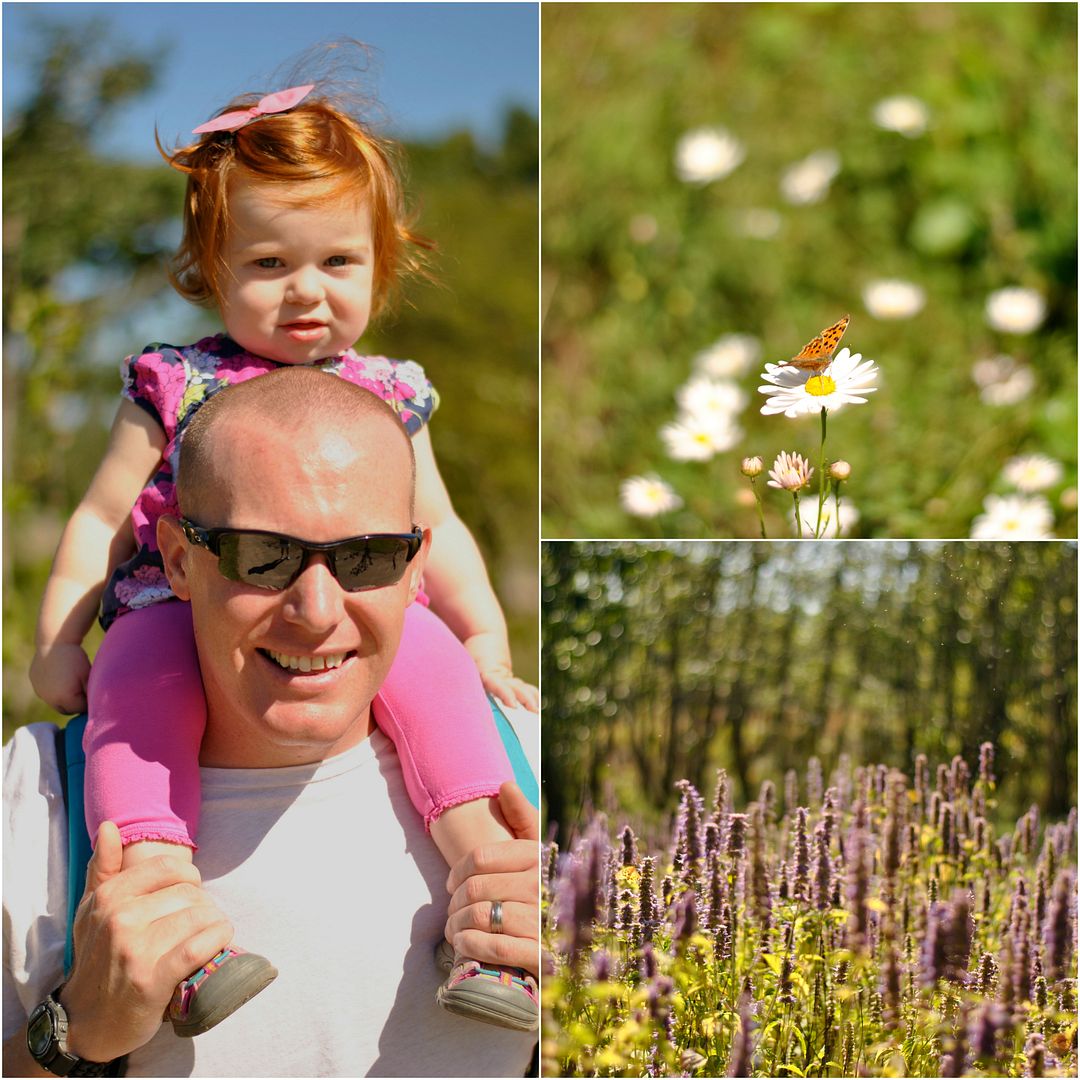 Steve- will always offer to carry children | Sam- will never smile on demand
THIS. This is what we came for. And it was all locked up after we got done learning all those fascinating things about prehistory. The pumpkins grow up in the air on these little trellis thingamajigs and hang down. Talk about the perfect photo! (And perfect time to invest in a quality bike helmet) We might try again, but with the language barrier, it makes asking to "just go take pictures" slightly difficult. I need to make friends with a bilingual Korean who wouldn't mind hanging out and doing silly things like this with me.
This is the post that never endssss... yes it goes on and on MY FRIENDSSSS....
And this all happened before noon! Next we headed over to the dinosaur playground. You can't drag kids through a prehistory park and not take them to the dinosaur playground...
His sunglasses only took forever and 3 days to arrive, but now that he has them, he "needs" them. (Until he doesn't anymore and I need to hold them.) He's Mr. Cool.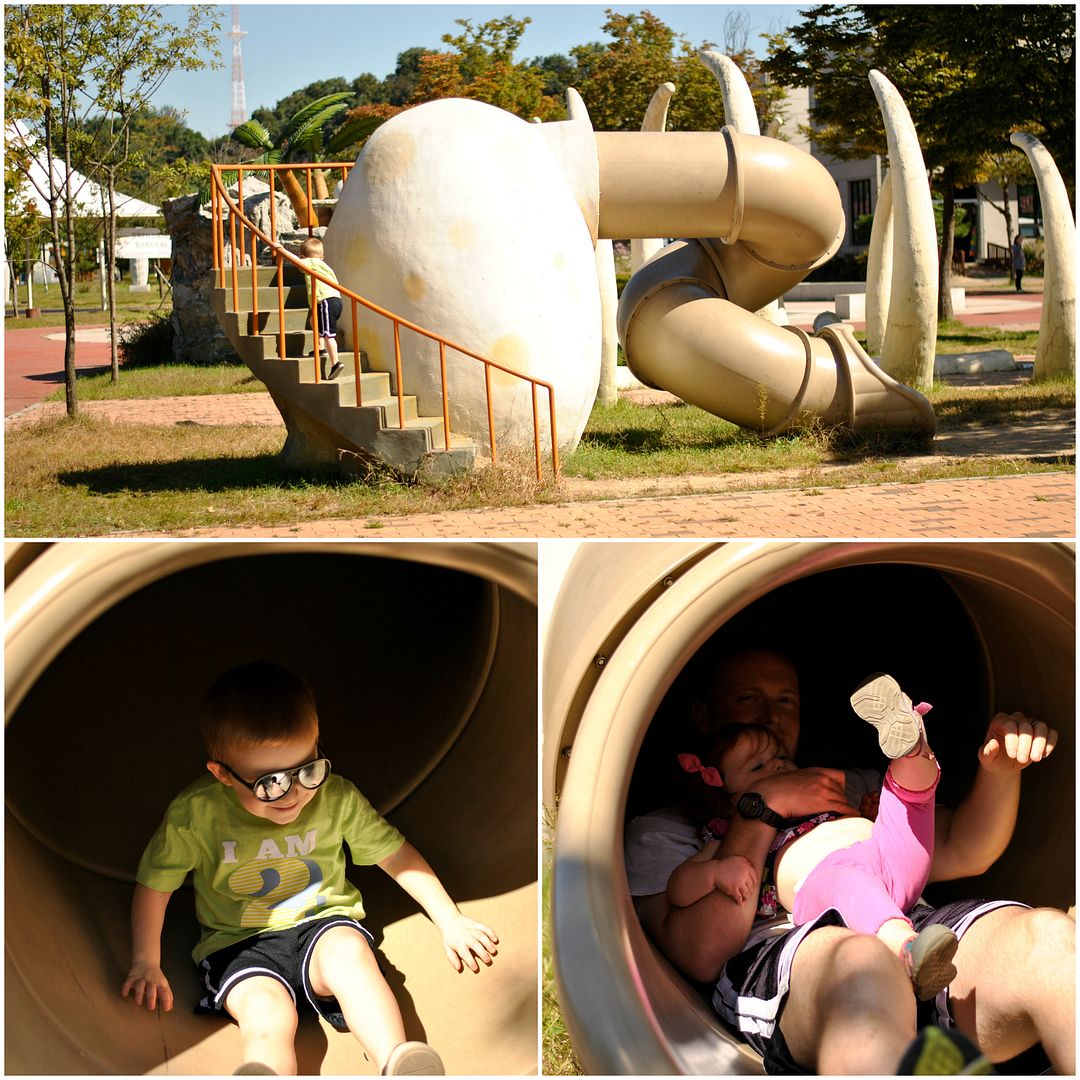 Steve- my only willing subject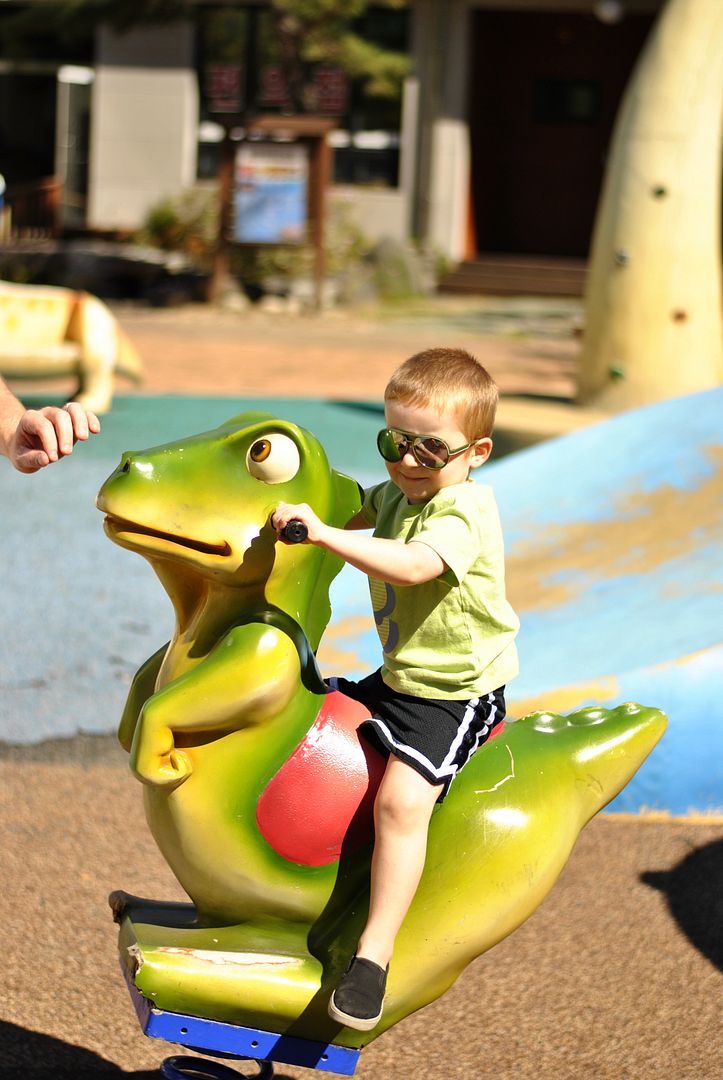 I know what you're wondering, and the answer is yes, they are this cute in real life. And Molly's fingers are still deliciously chubby.
Her new favorite thing is to pull up her shirt, tuck it beneath her chin, and parade about while slapping her belly and chuckling to herself.
After I took this picture, a little group huddled around her, a little boy gave her a wildflower, and she promptly threw it on the ground and blew him a kiss. Heart. Breaker. (They all thought this was hilarious, especially since she continued with her old man chuckle as she toddled away.)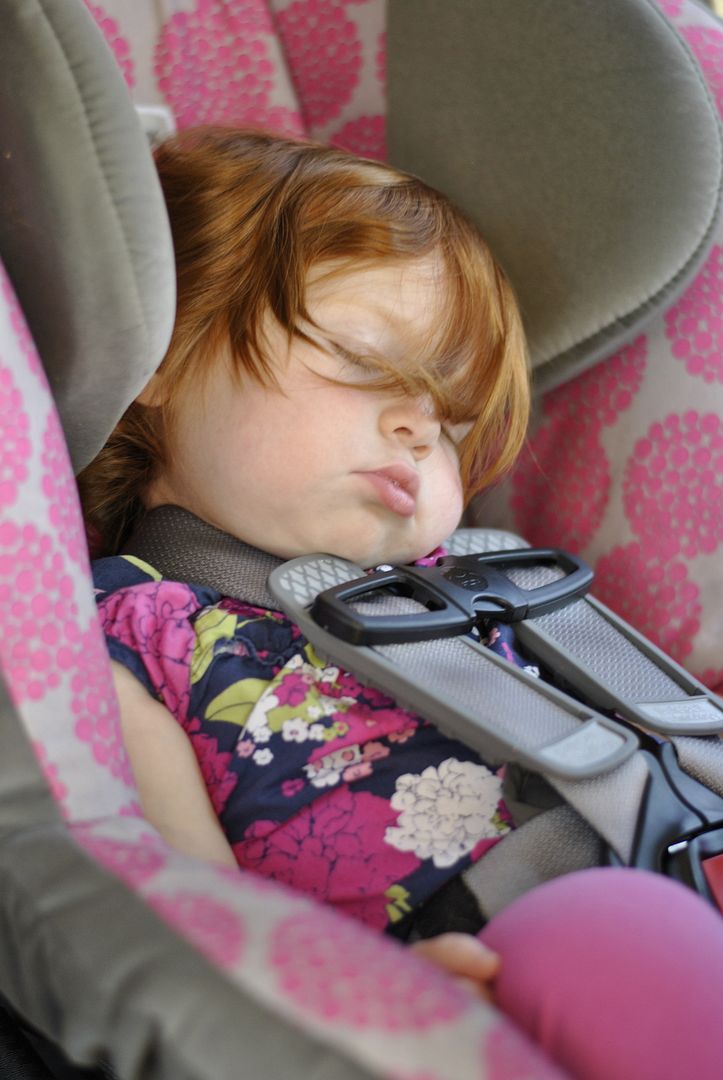 We made it back to the car in time for Molly to konk out for a power nap and for Sam to complain that his feet hurt and he wanted his shoes off (NO NO NO OMG THE STENCH PLEASE GOD NO). Kiddos are stirring (aka whining very loudly from their cribs) and it's time to see what we can get into this afternoon. As soon as I wake up Steve, that is. (Being married to me is exhausting apparently.)