I'm enjoying these slow mornings that don't involve taxis or buses or trains or carseats or sweating or...
No touchy, Meyer.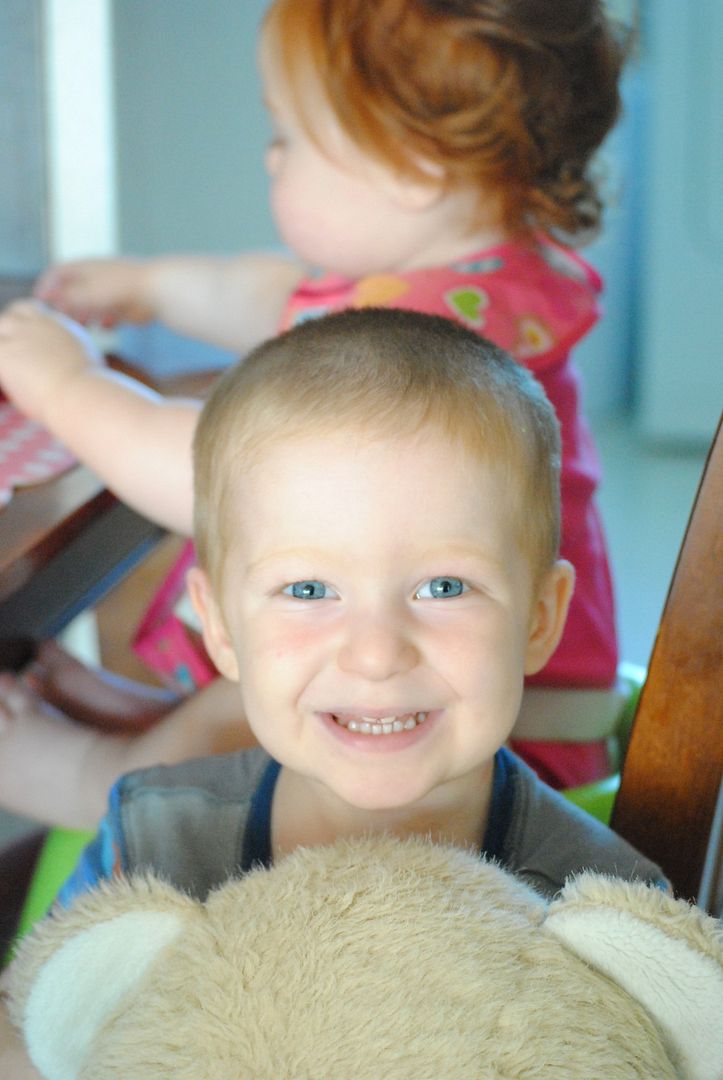 Muuuuuuch better.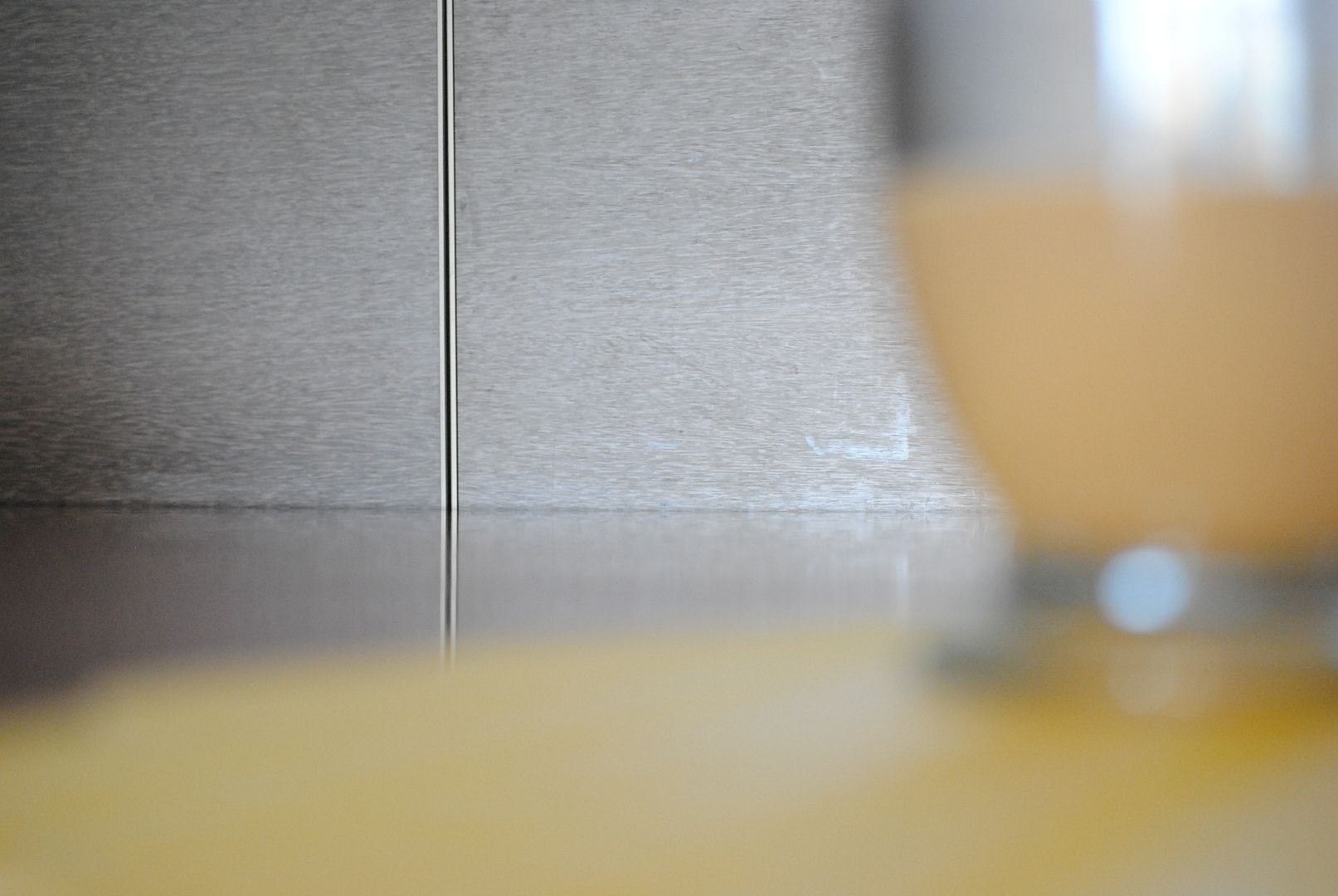 Sam's shot. Very artsy, yes? Also, my coffee. Very creamy, yes? Yesssss...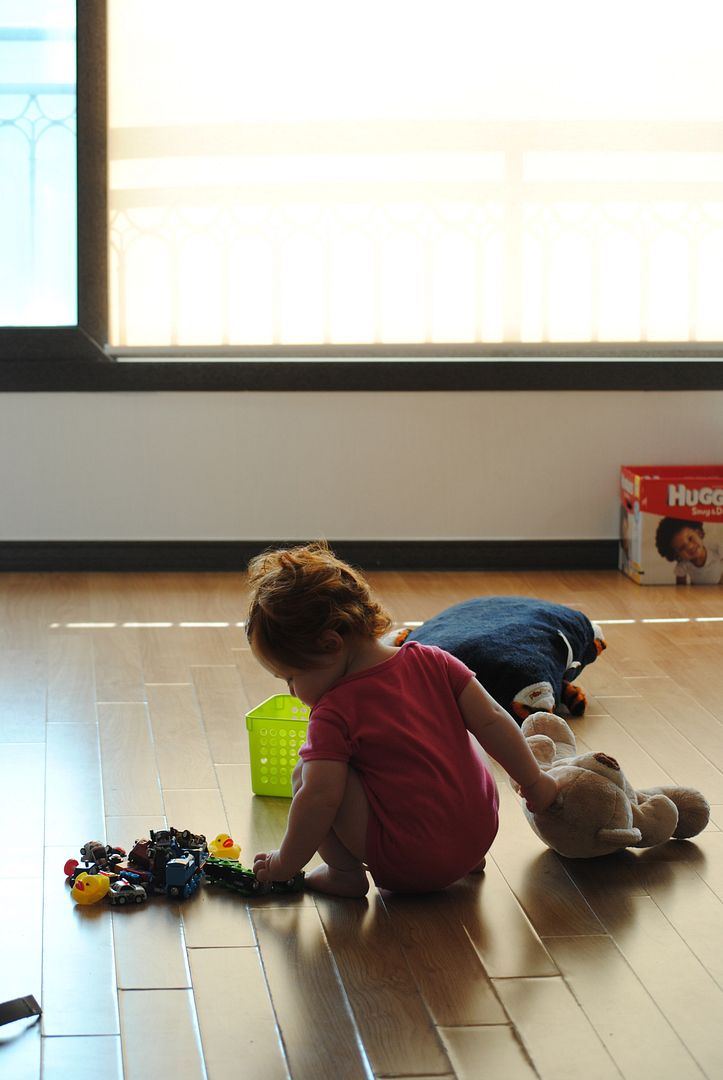 All of the toys in our current possession. Definitely stimulating the creativity around here, I tell ya what!
Current favorite game: dump toys out and put them all back in the container. Lather, rinse, repeat.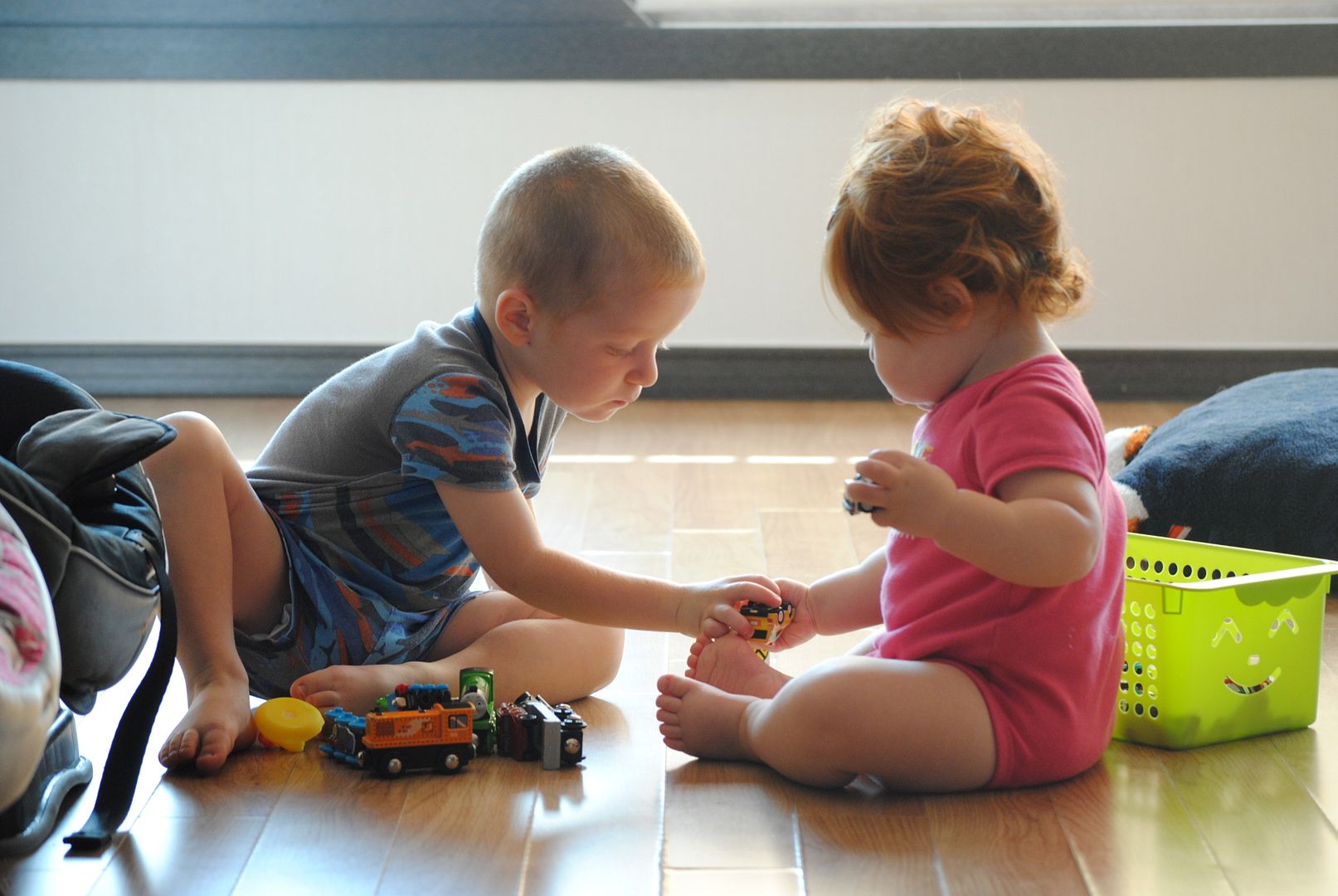 This is all about as rare as a cheetah kissing an antelope so I am trying to document it as such.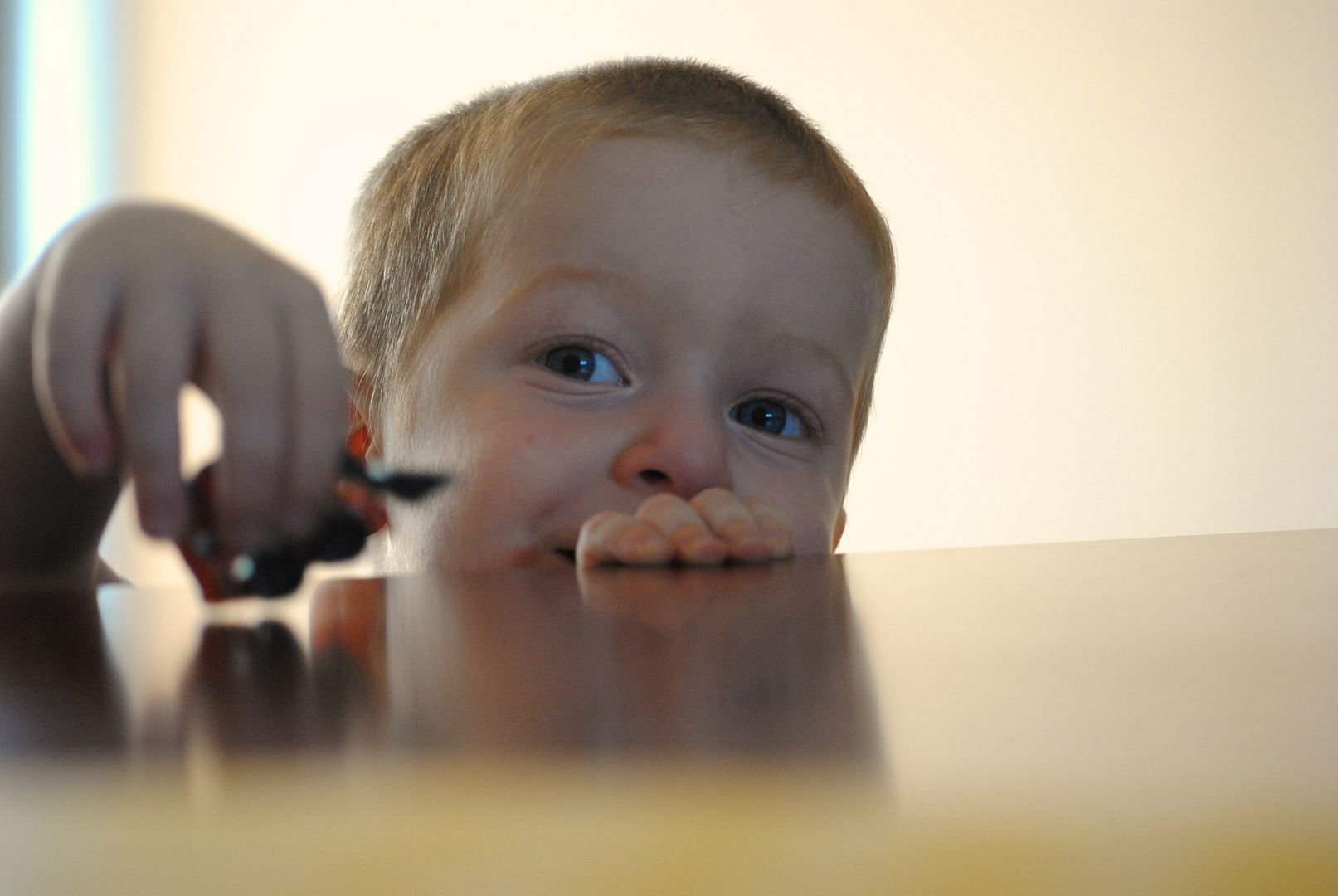 Good boy. Bad haircut.
Yesterday afternoon we thought we had a major gas leak in our apartment after I ran the dryer, but after much investigation by our realtor and the apartment management, we realized that someone (and by "someone" I definitely mean "the guy our realtor sent over") hooked our washer up to a 1K transformer (!!!) and the thing was BURNING. Not like, actual flames and such, so I guess I should say it was smoking or on the verge of burning, but it gave us a reason to open all the windows (soooo not looking for a reason to do that) and let the kids eat Nilla wafers for dinner. A very "who giveth a shiteth" attitude was had last night. So to wake up and have kids that weren't whining nonstop was very refreshing. Let's hope this post doesn't jinx tomorrow for me..