These last few weeks have been rough. As in, I-mostly-look-forward-to-bedtime-and-not-much-else rough. I'm sure a lot of it is Molly's ongoing medical drama and not having a car or a piece of furniture or anything to cook with outside of that one cookie sheet we bought at the PX (which, oddly enough, has not baked any cookies yet! The horrors! I will fix that soon.). But I know some of it stems from me not having anything to do outside of watching the kids litter the floors with crumbs (OH THE MILLIONS OF CRUMBS) and wash the unending mounds of laundry. I need schedule, I need things to do, I need to stay busy. So I might be volunteering for a FRG leader position tomorrow. I might also have gone on a walk by myself and pretended like it's totally normal to be taking pictures of random flowers on the side of the road.
The pessimistic side of me is finding more and more things to not like about living here, but the optimistic side is all "It's so beeYOOtifull here! Come on! Let's go exploring!" So I stuck the kids with Steve (they got ice cream since I
scalped Sam
gave Sam a haircut earlier) and I headed out for my own walk.
*Let's pretend someone has time to edit pictures and they are all perfect and beeyootifull instead of straight outta the camera.
These have been blooming forever now (or wait, maybe only a few weeks actually)...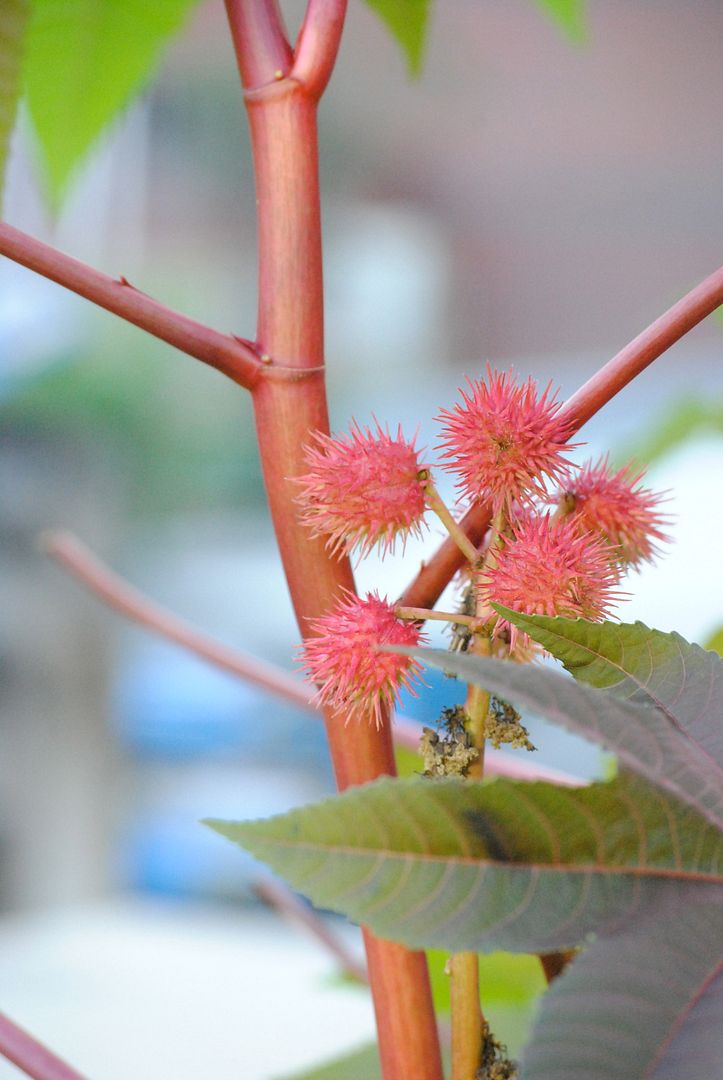 I dunno what this is, but I would imagine it's thistle, or thistle's first cousin. I know, I should just go ahead and frame my botany degree.
I dunno what these little beauties are, but there is the most beautiful field of rice patties behind them.
'Murica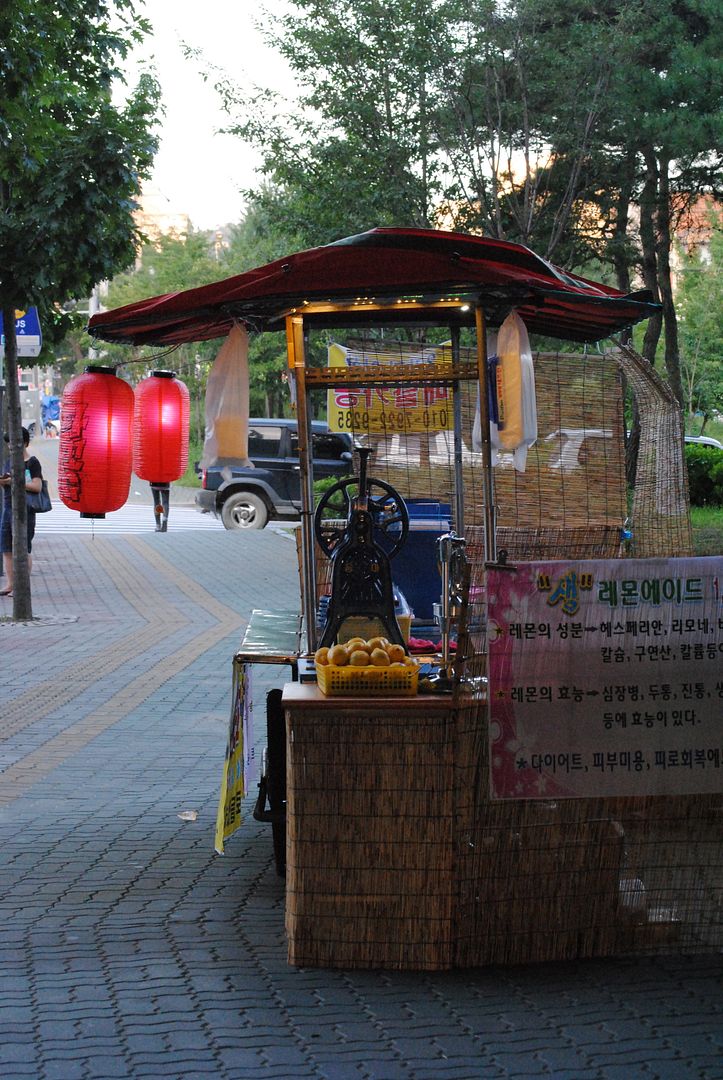 I dunno what this little stand sells (are you sensing a theme yet? An I-don't-know-anything theme?) but I am loving the way it smells (like garlicky chicken smells). And I think that pioneer-like crank makes fresh-squeezed lemonade. Just call me Inspector Gadget. One day I'll try it all out and report back to you.
Look who I stumbled upon! The ice cream eaters.
It took Sam a solid three minutes before he noticed I was there and taking his picture. He thought he was just watching cars whizz through the intersection.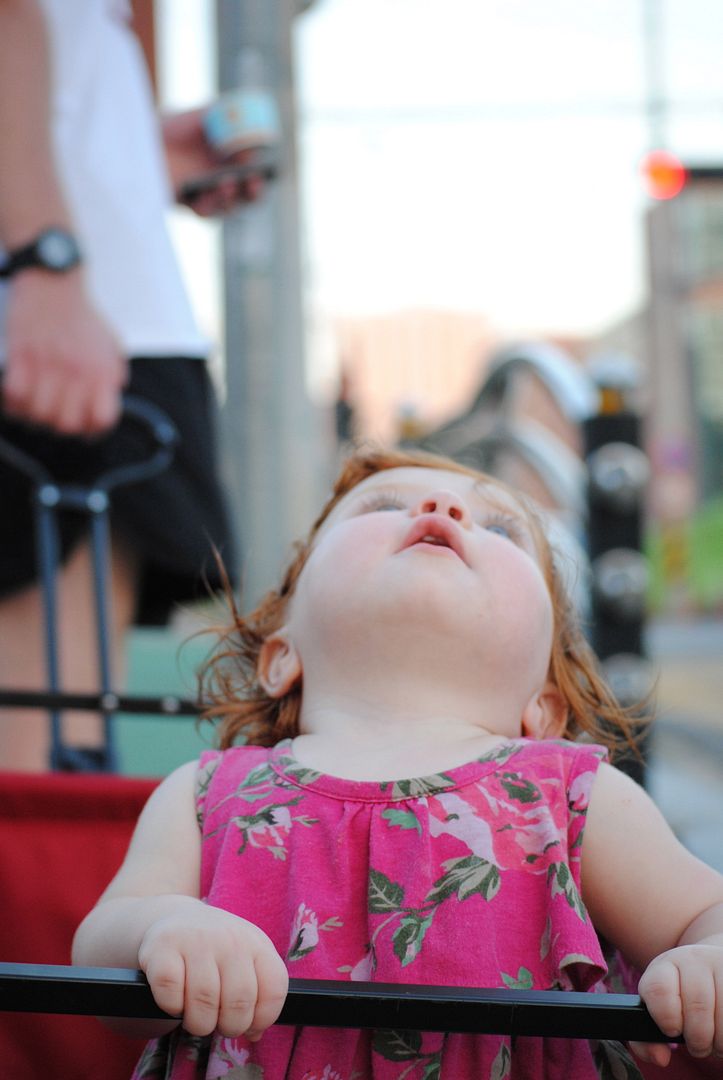 This is how I feel about walking up hills too.
One more, I couldn't help it.
Time to burn the last bits of ice-cream-energy at the playground.