We finally made it into our apartment! I'm holding out on doing a "tour" until our furniture arrives. Otherwise you'd just be staring at my dirty floors, and I can't have that.
So far we are loving the rooms-with-doors part, the space, the location, and the view.
Location-wise, we are a short walk away from "the city" and everything it has to offer (and loving it).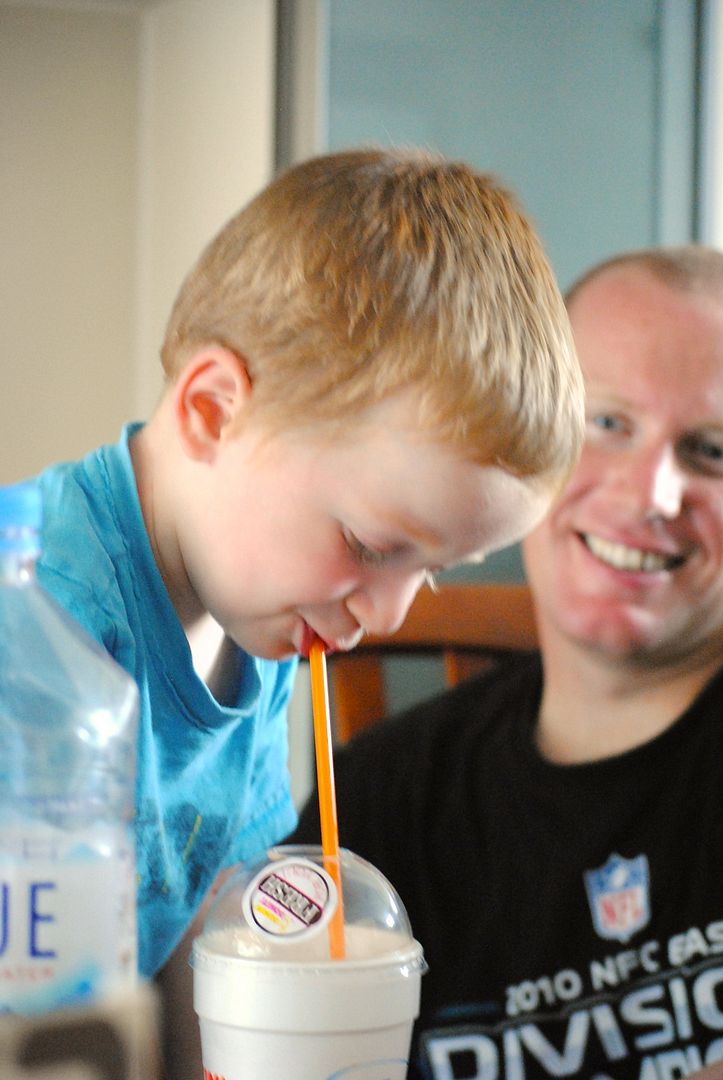 Imma hah sum caffee.
Steve took Sam to Dunkin Donuts this morning during Molly's nap and brought us back some treats. (Because yes, we can easily walk to Dunkin Donuts. Location, location, location.)
Instead of being filled with jelly or cream, Steve is enchanted by these donuts filled with fruit, like mango, strawberry, and peach.
It's a shame the kids don't like them at all...
After donuts, it's officially time to use Daddy as a jungle gym...
... make important phone calls...
... check out the sights...
... race the cars...
... make out with the air conditioner...
I love it that much too, Molly.
... bowl Daddy over with kisses...
... pretend to snuggle... (He had just gotten scolded for slapping..)
... envy this child's hair...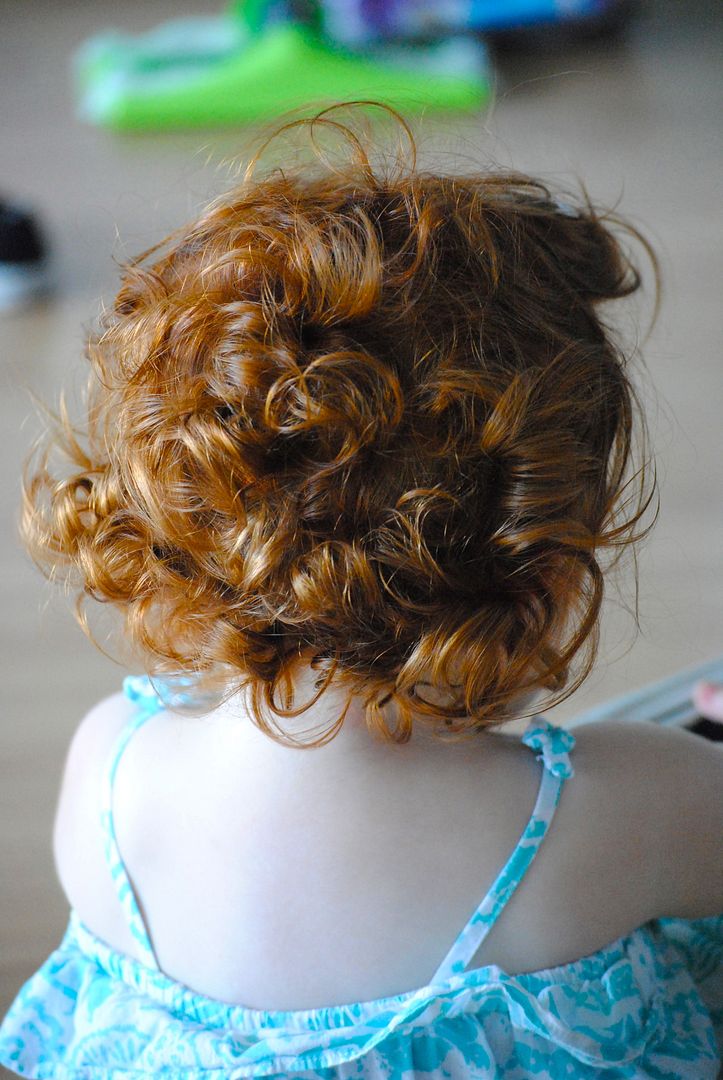 Oh how I want it all! From her perfect ringlets to her color, I can't get over it.
... hydrate...
... and be completely silly...
This might be a framer, folks.
We're really enjoying Korea so far, and I'm documenting a lot of it on Instagram (
jmr0006
). So if you're looking for bad translations, funny signs, and interesting sights, you should follow me.
***Thank you all for your condolences regarding my sanity in that last post. Had some wine for the first time last night and I feel like that's a major step in the right direction. Steve also scheduled me a 90 minute massage for Monday as a "please-don't-go-crazy" gesture, so that doesn't hurt either.***