Catch up on Days 1-7 here
.
And Days 8-14 here
.
Day Fifteen:
Live nativity.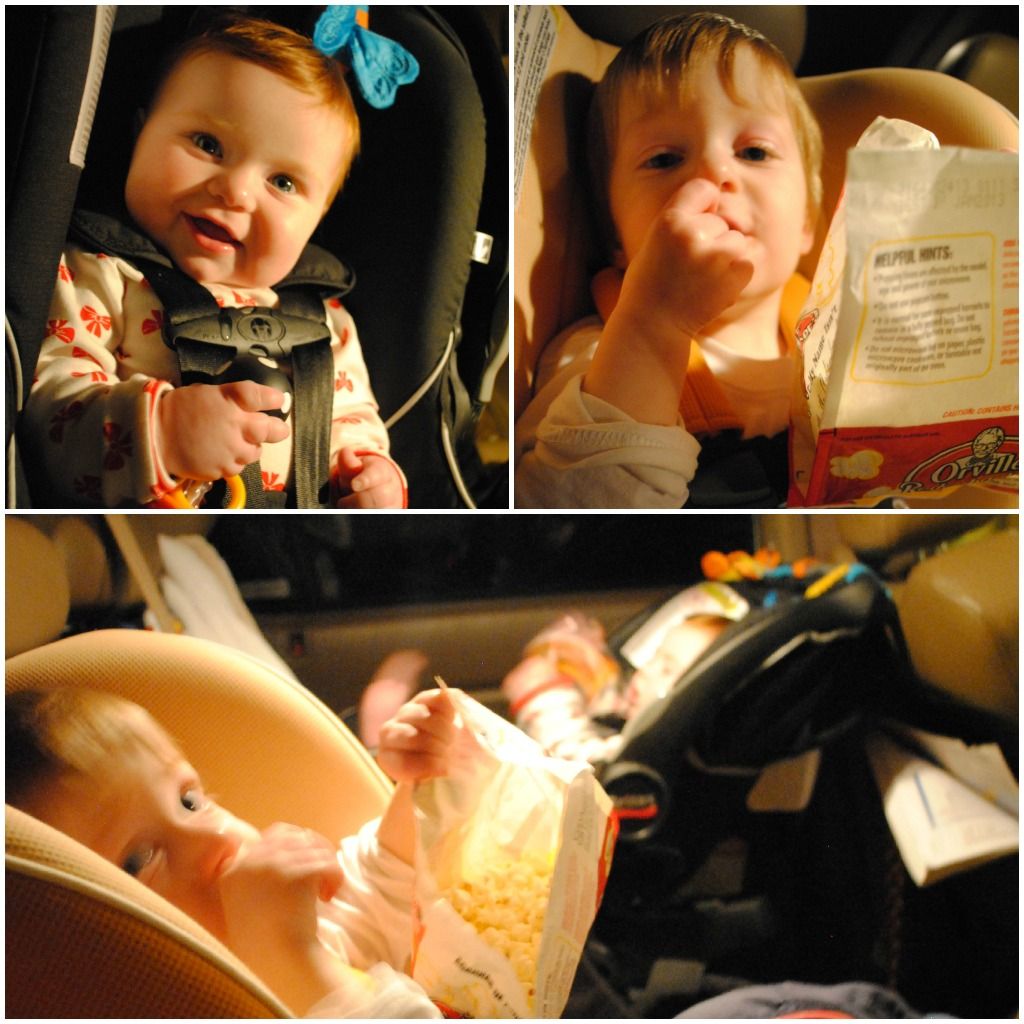 Popcorn. Naturally.
Horrifically blurry phone pictures. My apologies.
While this was a legit drive-thru nativity, if you were blind and in the car with us, you might have mistaken it for a safari, as there were lots of animals worthy of note.
Day Sixteen:
Make gifts for teachers.
Sam did not so much make their gifts, but he did manage to decorate these trees for them. I told him I'd take care of the rest.
No, I'm neeeeevvvverrrrrr on Pinterest. Why do you ask?


Day Seventeen:
Exchange gifts with Aiden and Levi.
Aiden is Sam's BFF. Levi is Molly's future husband. They typically wear bowls on their heads (Sam and Aiden) or suck on cars and paper (Molly and Levi), and it's pretty safe to say that they basically did the same during our "gift exchange." Molly ate people's presents, Sam refused to touch the presents, and
Aggie
and I did our best to chat it up while the little people were somewhat occupied.
You couldn't take as many blurry pictures as me, even if you TRIED.
CUTIE.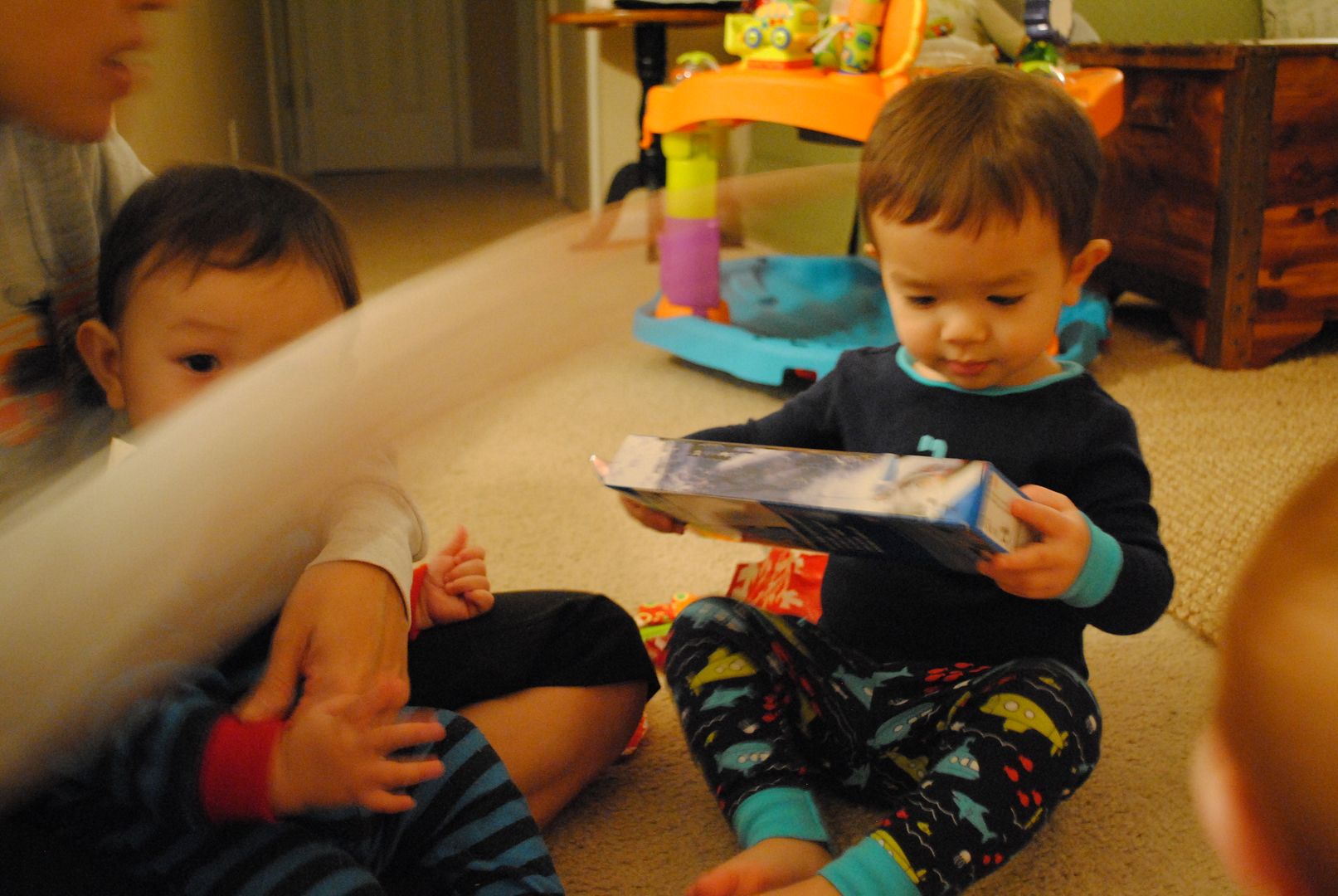 Aggie's phantom arm. She. is. fast.
Day Eighteen:
Preschool Christmas Party.
Luckily, I found out about the sign-up sheet for this party first, so I got to bring my famous recipe for juice boxes and every kid was just as happy as Sam is here.
100% juice, man! There's no water in this! I can feel the sugar coursing through my veins as we babble!
One mom got a little Pinterest-crazy and made all sorts of things that toddlers could care less about, but yes, I took note. And yes, I thanked my lucky stars that I only signed up to bring juice boxes. Because really- who's got time for that?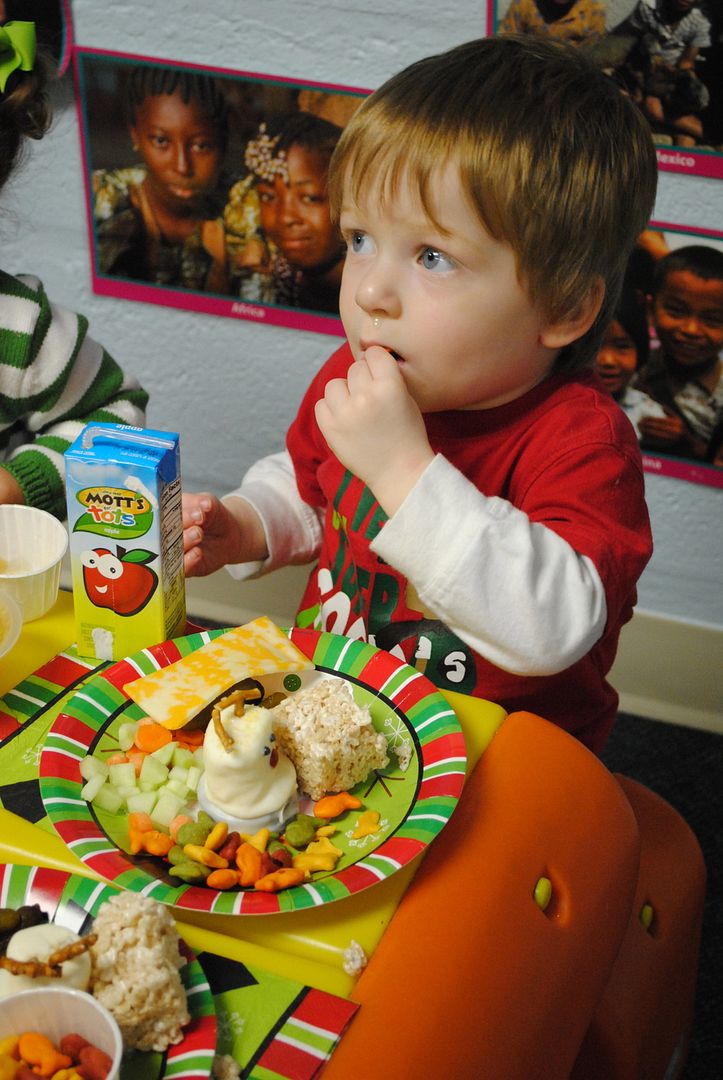 He thinks he's "sneaking" some goldfish. It's ok, Sam. I know there's gluten in there. But it's a special day- have some goldfish! Go crazy!
Day Nineteen:
Pick out a toy to donate.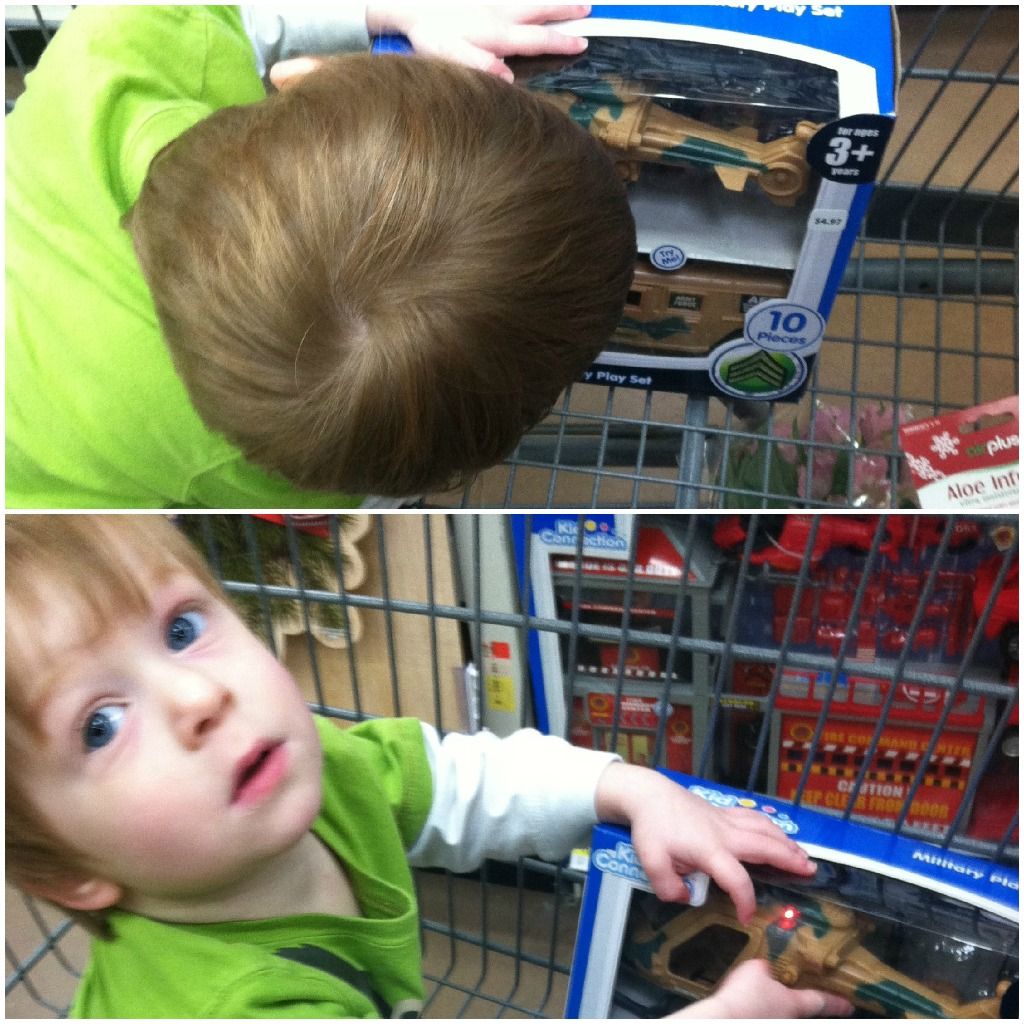 Sam decided to get a little boy the same helicopter and humvee (ohm-bee) that he enjoys playing with at home.
Molly went with a baby. But only because I told her we couldn't donate milk, no matter how happy that might make a child.
"But why is her head so small?! This is not at all realistic."
"And this is supposed to be a bathtub?? Only one of my thighs will fit in this thing. Ridiculous."
Day Twenty:
Pack for Alabama.
Steve is so dramatic- it was not that overwhelming. Also, yes, he does own clothes now. Although he definitely has the legs to pull off those little undies.
Day Twenty-One:
Leave for Alabama.
I decided to make the drive down by myself. Friends, I won't even get into the amount of anxiety I had over this. And although my mom offered to come up and ride back with us, ultimately, I knew she had a lot to do at home and it would be a waste of time for her to listen to all three of us whine about how long the trip was. So I put on my big girl panties (which, I kid you not, were a (very discreet) pair of ladies Depends), hooked myself up to my pump, loaded as many Sam-friendly snacks as I could cram into the front seat, remembered the dog, and headed down to south Alabama. I am VERY HAPPY to report that:
1) I did not need to utilize the Depends. I held it for 8 hours that day and yes, I am damn proud of that. (Also, yes, if you ever have the need to wear an adult diaper, I will totally recommend Depends and I even have a coupon I found inside the box in case any of you are interested.)
2) Sam and Molly were perfectly behaved. Seriously. The shock from that has still not worn off yet.
3) We made UH-MAZING time and I did not get pulled over by a cop. Jesus quite literally took the wheel.
So in a nutshell, we made it, we all survived, I didn't pee my pants. I'll count that as a win.
Christmas is coming! Are y'all ready?