Well hot ham, it's the end of July and I'm
comfortably
sitting in my apartment with no AC. I think it's God's way of saying, "I know last summer sucked like whoa, but doesn't that make this summer that much more enjoyable?" To which I reply, "Hell yes it does. THANK YOU, LORD." Now on with this week's photos.
He kept getting out of bed to tell me to turn the fan towards him (even though their little AC unit faces him). I told him that I would turn it towards him before *I* went to bed, and leave it on (poor, sweaty) Molly. I went in to check on them before bed and found that he had already positioned it twelve centimeters from his head. Stinker.
On this day, I took this crappy cell phone picture and sent it to my realtor to ask what these symbols meant and why the elevator buttons weren't working... He explained that it was maintenance time. Awesome. 6:30pm seems like a GREAT TIME to do elevator work. I had just pushed the kids four miles in the boat stroller and was sweating my guts out in the airless hallway waiting for the elevator to start working. Kids were fighting and screaming and there was no telling how long we might stand there, melting into a whiny puddle on the floor. So I folded up the stroller and we started walking up the stairs. I made it seven floors before the elevators started functioning again. I have never felt sweat flow in so many places as I have on that day. (And I feel like I've done a lot of sweating in my life.) And that, my friends, is why this is today's photo. Because after this photo was taken, no shits were given about non-air-conditioned activities like "taking pretty photos." The End.
Watching youtube videos on helicopters/running puppies/bulldozers while Molly works those arm muscles. (There is no chair underneath her. She just hangs like this for some reason.)
Sunday evening at the soccer field. He needed my sunglasses because of that bright sun. And he's got dirty hands, obvs.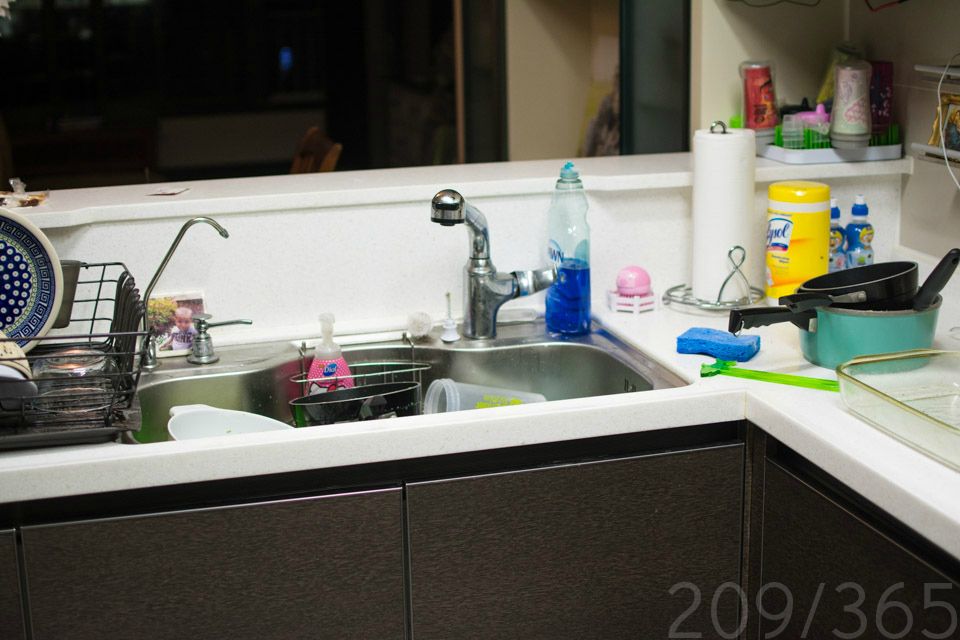 We don't have a dishwasher (unless you're staring at me), but this is a breeze compared to what Steve's washing after dinner. I laughed while I listened to Sam- "No, that's too HOT!" (one second later) "No, that's too COLD!" (screams!) I love doing dishes. Dishes don't talk.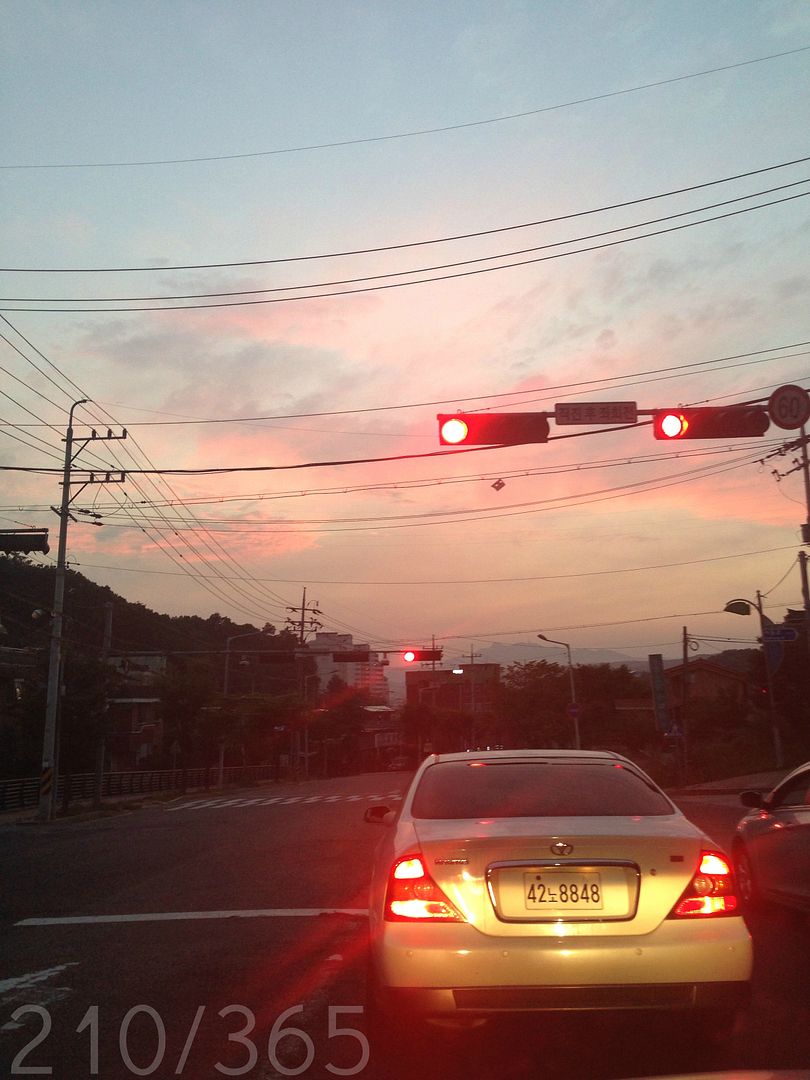 Officially a two-car-family again!